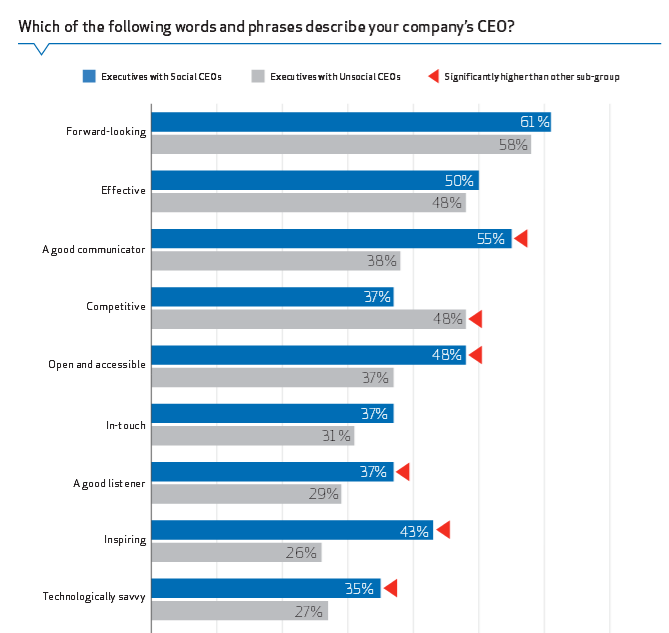 CEO's who participate in social media (Social CEO's) are seen as better leaders. That's the conclusion reached in this chart by  Weber Shandwick and KRC Research in their survey of 630 C suite executives.
66% of C suite executives say it risky to have an unsocial CEO, versus the 49% who says its risky to have a Social CEO. Today, 42% of CEO are social; this is expected to increase by 50% within 5 years.
Why are Social CEO's seen as better leader than unsocial CEO's? What are the secrets they've learned? Here's what the Top 15 Social CEO's tell us social media taught them:
Did you learn something from these Top Social CEO on what it takes to be a better leader? Did their use of social media inspire you? What did their learning teach you?

---

Like this post?
Sign up for our emails here.
---
Rob Petersen is an experienced advertising and marketing executive and President of BarnRaisers, a full service digital marketing agency that builds brands based on proven relationship principles and ROI. He is on the MBA Faculty of Rutgers CMD and is the author of two books on digital marketing.